About Us
Simon Child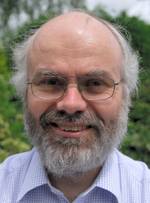 For 20 years Simon was a full-time GP Principal, but to gain more flexibility he resigned in 2005 to work as a GP locum, and now pursues non-medical and IT interests of which there have been several.
He is employed part-time as a Clinical Informatics Advisor at NHS Digital (previously known as Health and Social Care Information Centre, HSCIC).
He was secretary of the National Vision User Group from 2007 - 2016, administrator of the NVUG Forum, and NVUG Member of the Year in 2012 and 2015. (Please note that SurgerySoft has no official connection with the National Vision User Group).
He founded the pioneering and award-winning GP website service GPUK.net.
He also hosts and designs other websites, such as (amongst others): Western Chan Fellowship
Outside of his medical and IT activities his main activity is as Guiding Teacher of the Western Chan Fellowship, a registered charity teaching meditation in the Chan (Chinese Zen) tradition.
Matt Bradstock-Smith

Simon's previous business partner in SurgerySoft was the late Dr Matt Bradstock-Smith. After several years illness Matt died in January 2016.
Matt wrote the first Vision QOF analysis spreadsheet when the GP contract was still being negotiated and he was delighted to win the National Vision User Group's "User of the Year" Award in 2004 for his work on this.
He was a full-time partner in a traditional General Practice in Bognor Regis.
Matt Bradstock-Smith ran ActionMedic, an exclusive emergency medical service specialising in medical cover for Polo.
He was also a member of BASICS (British Association of Immediate Care Specialists), SIMCAS (Sussex Immediate Care Scheme) and Medical Incident Officer for South East Coast Ambulance Service. Dr Bradstock-Smith was awarded the Queen's Golden Jubilee Medal in 2002.
SurgerySoft
Simon Child and Matt Bradstock-Smith joined forces in 2005 to bring you the best of both their QOF analysis tools. This was formalised as SurgerySoft Ltd in 2007, producing QOFcountdown which was a very popular QOF support utility for Vision users.
During Matt's final illness Simon and Matt decided to close down SurgerySoft Ltd, but Simon continues the brand-name by trading as SurgerySoft, on a sole-trader basis, continuing to supply and support DocMailer. Both QOFcountdown and TextMailer have been discontinued.
Vision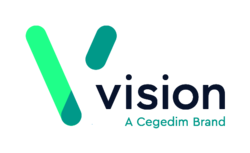 SurgerySoft is independent from but works in partnership with Vision. SurgerySoft software works only with Vision.
For those of you new to Vision here is their company profile:
Vision is intelligent clinical software designed for smarter, more collaborative working across the healthcare landscape. Predictive by design, adaptive by nature, it thinks ahead, processing data in smarter ways. So you can access the right information, faster, to make better decisions - wherever you are.

Simple and intuitive with one interface, you hardly know it's there. Its flexibility means you can be nimble, make the best use of your time and reduce costs.

Connecting you with colleagues in the field, it breaks down barriers so you can work in real-time from a single patient record - across practices, A&E, community teams and every other health service.

We know the NHS is changing and patient needs are evolving. We've reignited our drive for ground-breaking products to design a system that enables today's ways of working.

Vision software takes healthcare provision to the next level, so you're always one step ahead.